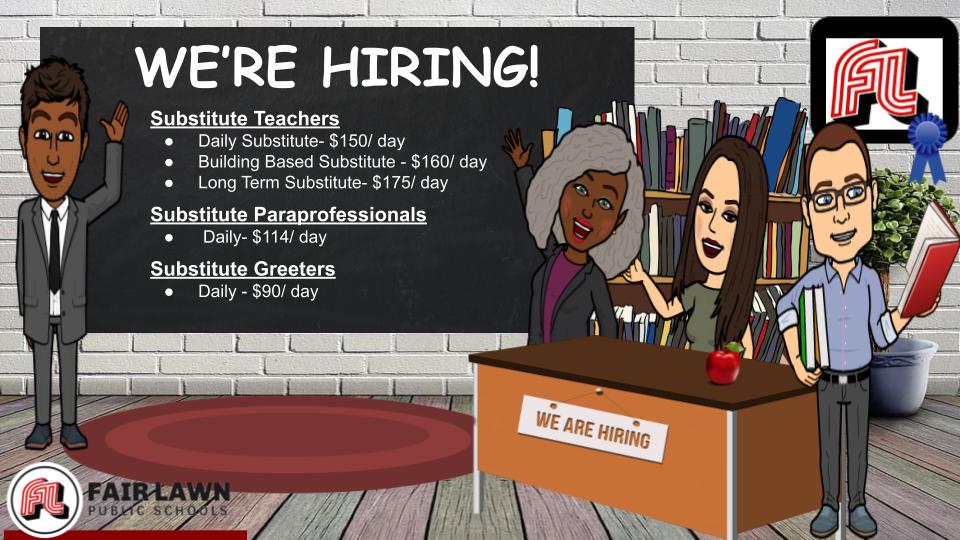 Fair Lawn Public Schools has partnered with ESS to manage teacher and paraprofessional substitutes throughout the district.
With the vision of enhancing the educational experience for students, ESS hires, trains, and places talented substitute personnel. ESS offers a variety of positions to match your availability and interests. Apply now to join the ESS team - we will give you the training and guidance you need to succeed!
If you are looking to apply for a New Jersey State Substitute Credential, follow the instructions here.
You can also view the State's guidelines for a State Substitute Credential here.
Substitute Rates 2022-2023
Classroom Teacher Substitute

(Substitute Certificate)

Building-Based Substitute

(Substitute Certificate)

Long-Term Substitute

(Teacher Certificate)

Paraprofessional Substitute

Greeting Attendant Substitute

Per Day

$150

$160

$175

$114

$90