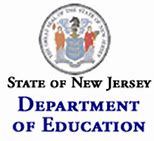 The New Jersey Student Learning Assessment (NJSLA) will be administered in each elementary school on specific dates during the testing window. Students in grades 3 and 4 will be tested in the areas of Mathematics and English Language Arts/Literacy. All students, parents, and teachers are encouraged to visit the New Jersey Assessments Resource Center for full details about the test.

Students will be exposed to all of the technology skills necessary to successfully navigate the online platform.

Under the "Educator Resources" tab, students will find helpful Tutorials and Practice Tests. All students should be familiar with the TestNav8 Tutorial, the Equation Editor Tutorial, and the Online Student Tutorials for ELA and Math. Students may also take Practice Tests that focus on particular tasks and are grade-specific.